Aunt Spicey and Kim from Swim, Bike Quilt are doing a wonderful thing. They have started 100 Quilts for Christmas.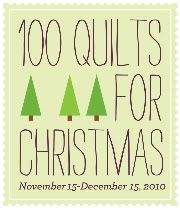 They are encouraging everyone to donate a quilt to a child in need between now and the 15th of December. One of their suggestions for ideas of getting quilts for these children was to find quilts that you had not previously found a home for so I went through my three trunks that I store my quilts in
And made a little pile to donate to Happy Chemo. Cause darn if that rotten disease doesn't effect children. I knew Ginger will find them a good home and someones stay in the chemo lab will be a little better.
Please join Aunt Spicey and Kim in there quest to donate 100 quilt for Christmas. Thanks!